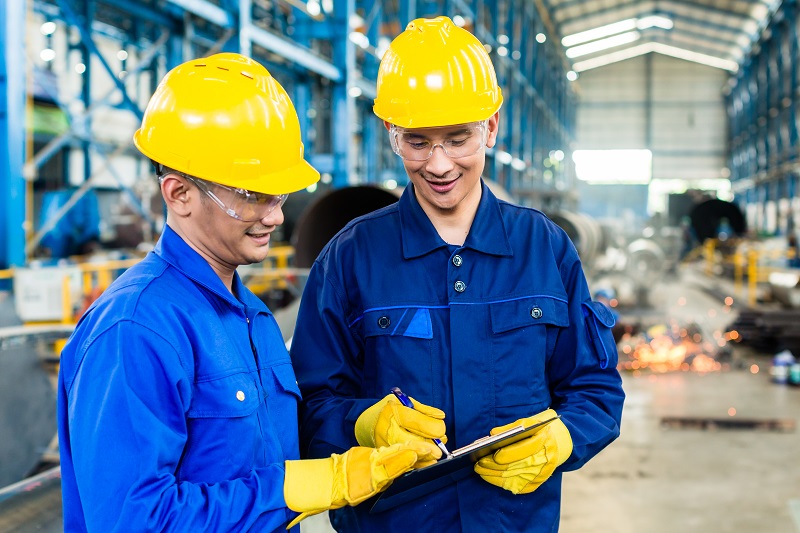 The importance of health and safety in an organization should never be underestimated. A health and safety program is an organized approach focused on reducing accidents and injuries in the workplace. For that reason, when developing your core values, safety needs to be a primary focus and embedded in the culture from an employee's first day on the job, until their last.
Top 5 Reasons Why Occupational Health and  Safety Needs to be Part of Your Organization's Core Values
A Core Values based Health and Safety Program Represents Management Commitment
By implementing occupational health and safety as one of your organizations core values, employees will recognize management's commitment to health and safety and in return there will be a higher involvement from employees. The commitment needs to start from the top in order for it to be followed through at all levels. A safety culture will start to mold and the beliefs and attitudes of everyone will be shared. This will lead your workplace to being a safer one.
Legal Obligations and Compliance
Organizations need to be aware of the legislation in their jurisdiction and ensure that they are compliant and up-to-date with all policies and procedures. Being non-compliant can also lead to possible fines. Communicating the importance of health and safety will allow all employees to have an understanding and knowledge of the legal aspects, and help avoid hazardous and unsafe situations in your organization.
Reduces Risk to Your Employees
Taking the initiative to show you're a responsible employer goes a long way. Showing your employees that you value health and safety and have instilled it in your core values will allow them to see you are truly invested in making their workplace safe.
Improves Productivity
Constantly improving your health and safety practices and procedures keeps safety on the minds of your employee's and allows for fewer accidents, which increases productivity and quality.
Attracts More Business
When organizations are looking to do business with other companies, one of their requirements may be health and safety compliance. Having health and safety as a value demonstrates to others that you are serious about the working conditions of those who work for you, and that your organization is continuously monitoring and enhancing the program to reduce accidents and incidents.
Being committed towards a strong health and safety awareness will help to cultivate a safe and positive working environment in your organization. Implementing safety as a core value is not only an investment in your organization, but in your employees.