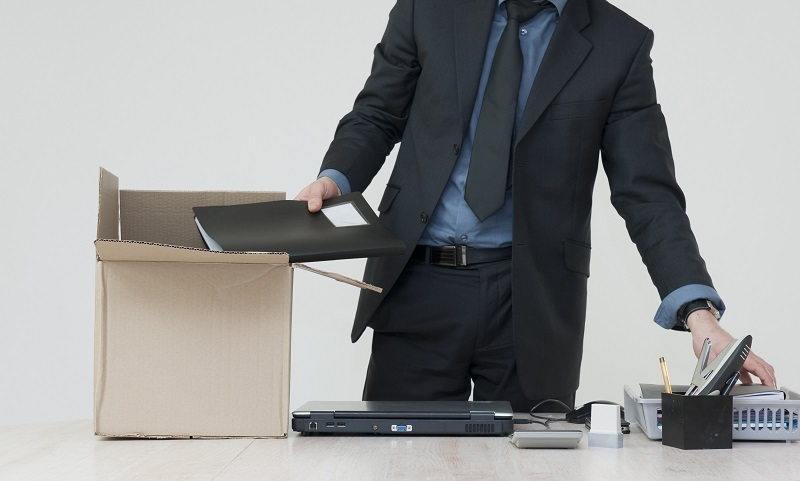 Termination of employment is never easy, but here are 30 Tips and Tricks to help the next one go smoother.
First, start with empathy for the individual no matter what state your relationship is in. This will be one of the most difficult things this person will go through and they will remember your words and actions for a long time – make them ones you want them to remember. Empathy will help you act with Respect and enable the individual to walk away with Dignity. You are an employer of choice and want to remain that way right through to the end of the employment relationship.
Engage a professional. If you have an HR team back them up with an employment lawyer to ensure that steps are followed properly. If you don't have an HR team working with an outside expert can save you years of heartache and financial loss from a possible legal dispute.
Conduct the termination of employment on a Monday giving them ample time in the remainder of the week to meet file for government employment insurance, meet with a transition counsellor etc.
Avoid any special holidays that you are aware of (i.e. birthday, anniversary, wedding)
Avoid difficult times in their lives (i.e. death, divorce, surgery/illness)
Confidentiality is key. Keep the termination of employment as restricted information up to the minutes prior to the event (e.g. informing IT so they can disable access).
Have at least two people in the meeting. One will be the immediate manager and the other the HR professional.
Have the Manager state the words 'we are here to inform you that today is your last of employment with…' and then have them remain silent while the HR expert reviews the package and next steps. Some Managers may opt to leave the room but this can feel like abandonment by the employee – they are still your employee and should be treated respectfully right up to the end.
The termination of employment meeting is best conducted early in the morning, usually when the employee first arrives to work. If you are able to have another manager take the remaining staff for coffee or to a boardroom to wait until it is over, this saves the embarrassing 'walk of shame'.
If at all possible, allow the employee to clean out their desk or office. It is not advisable to have them come back another day if it can be avoided. Have boxes prepped and be available to assist with packing and moving items to the car.
However, don't force the employee to pack up now. Some may wish to just leave the office immediately. Offer to arrange for HR expert to meet the employee off-hours, so the employee can pack up personal belongings at a time that maximizes privacy.
Do not create a fake meeting in their calendar for the termination. These are always suspicious and will only add to the list of how they felt lied to by whoever makes it. Just walk up and ask them to meet with you then take them to their office (if staff are not in the area as they will be packing it up anyway) or a boardroom that is available.
Never ever terminate someone in a public setting! Do not make a public place (i.e. a restaurant) a future place of bad memories. In all likelihood they will never set foot in your organization again, so keep any bad memories to that location.
Offer a taxi ride. They may be too shaken to drive. Ask them 'Are you ok to get home?'
Turn off all interruptions. There is nothing more insulting then their manager answering a phone or email during the meeting. Make sure you have ample time to ensure that the employee is given what they need.
Get to the point and stay on track during the termination discussion. Use the termination letter with the numbered steps as a way to stay on track. Emotions may erupt, but do not get off track. Allow them time to recover, but stay silent.
Say these words, "We did not come to this decision lightly…" Use the exact same wording and reason as in the termination letter. If the decision truly has nothing to do with the employee, you might say so: "I know it is no consolation, but this is not a reflection of your performance. We wish we could keep you on, but we have to make cuts." On the other hand, don't call it a down-sizing if it isn't. Don't get into detail. Don't argue. Make it clear the decision is final, and will not be reversed. These are all statements that should be in your termination letter – follow that.
Do not say "it is nothing personal" – remember this is very personal for them.
Keep your cool even if they don't.
Do not lie or say you will do anything that you will not do.
Assume the employee is in shock, even if no outward signs are visible. Often, every word after "effective immediately you are no longer an employee of…" is lost to the employee. Still, try to briefly cover off the basic elements of the termination package and arrangements, as detailed in the termination letter.
Have all documents ready. The termination of employment letter should be ready to be handed to the employee during the meeting, but the letter is not a substitute for personal delivery of the message. Don't blurt out "we're letting you go…all of the details are in this letter" and then rush out the door! Walk them through the termination letter.
Have a checklist of items that will need to be returned and go through them and check them off as you go. This task list actually calms most employees down as it gives them something to focus on other than their emotions.
Consider security issues before-hand, and make appropriate advance arrangements but only where truly necessary. Try your best to avoid the "security march to the door".
Arrange to cancel all building, facilities, equipment (computer, phone, e-mail, etc.) access.
The employee may ask to say goodbye to co-workers. Exercise your judgement based on the situation and the personalities involved. In a down-sizing, an informal goodbye visit may be appropriate. In other circumstances, it may be best to tell the employee no and let them know that they are always free to get in touch with friends later on, from home, but remind them of their confidentiality obligations.
Once this difficult task is done, your company still needs to exercise care, common sense, and common human decency in the post-termination phase. Even with the best planning and the kindest implementation, emotions (and risks) will skyrocket if the employee's co-workers starts singing "Ding dong, the witch is dead!" after the employee leaves the building. It is both legally and practically prudent to keep mouths shut, especially if the termination is acrimonious (or welcomed by other staff).
Do not discuss your reasons for termination with people who were not part of the decision process. Avoid the natural inclination to join in gossip, or to commiserate (or celebrate) the termination with co-workers. Assume every comment, however "off-the record", may become ammunition that could surface in an affidavit or testimony at trial someday.
Do not announce the departure internally or externally until after the employee has been informed.
Do not advertise the position or try to fill it until it is actually vacant!
Create a communication plan to cover off how the termination will be messaged and lock down all other flows of communication. Gossip will take over at the start but if addressed swiftly with a 'this is not how we treat employees no matter what stage of employment', it will eventually dissipate.